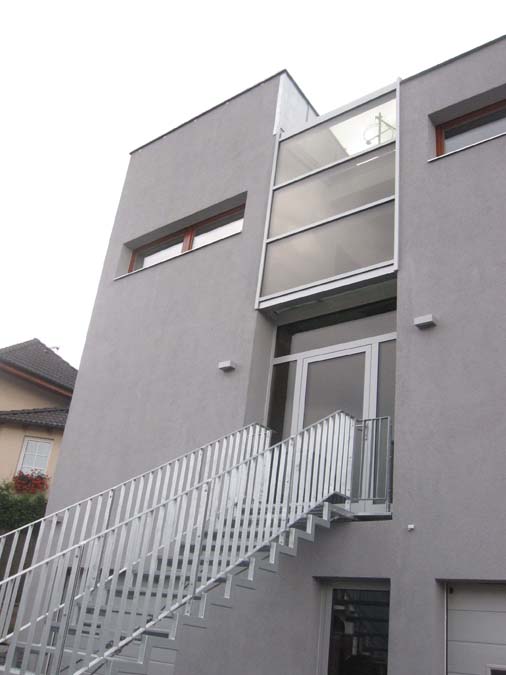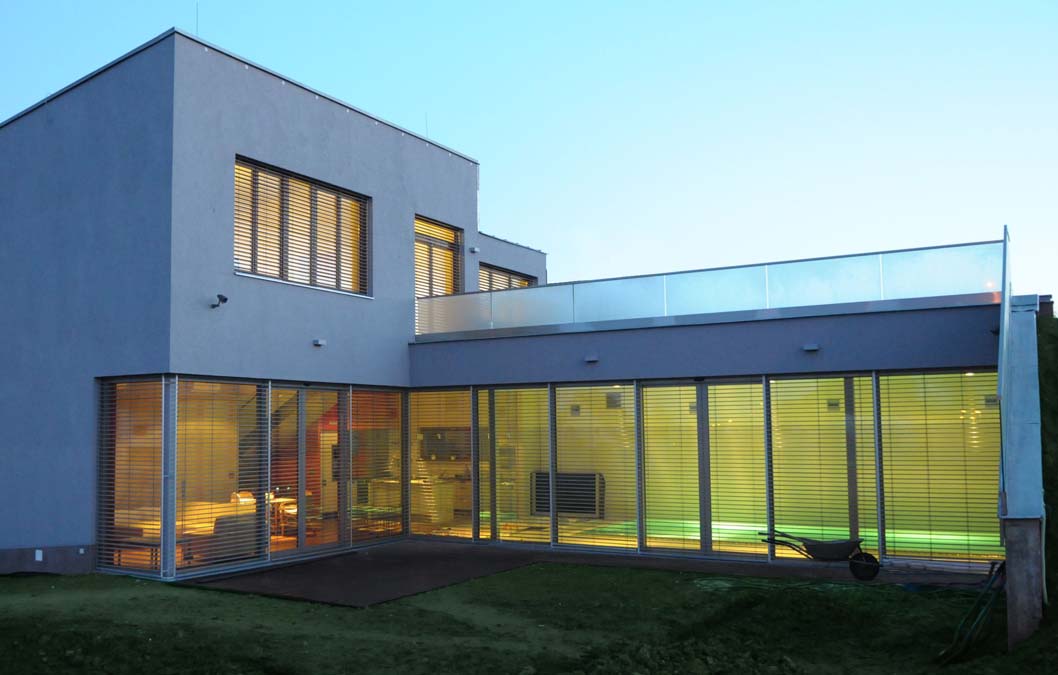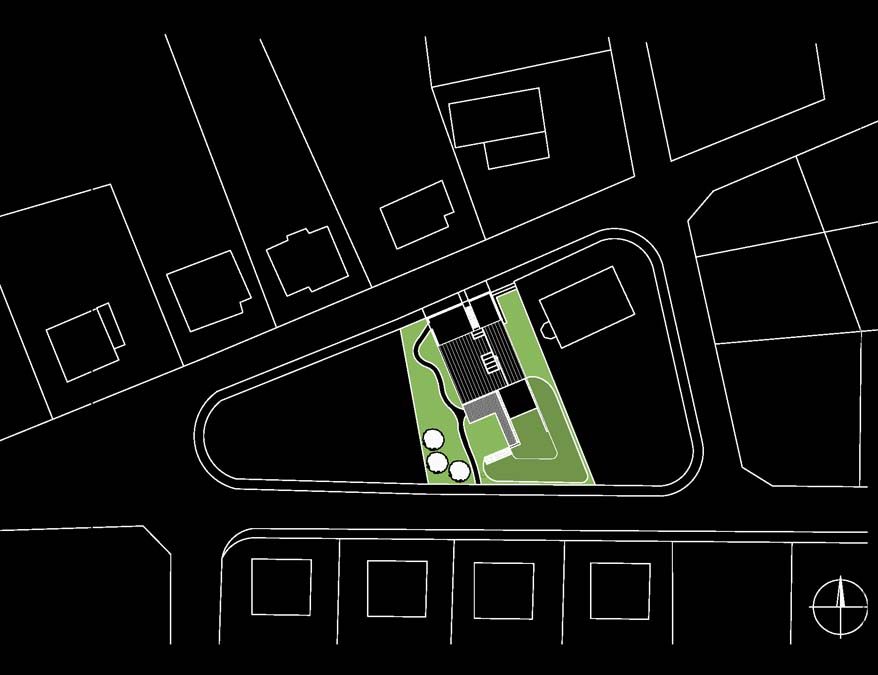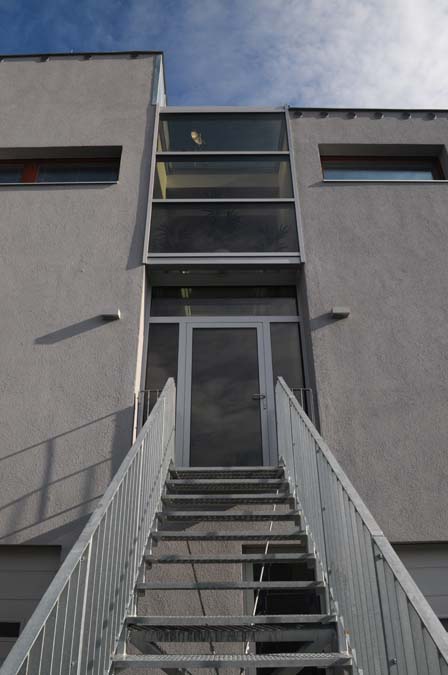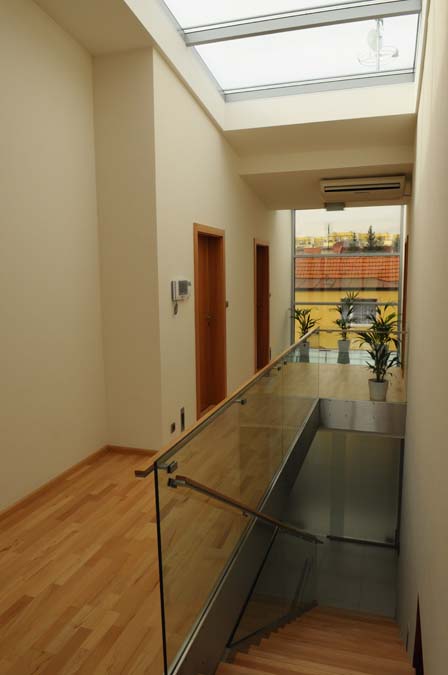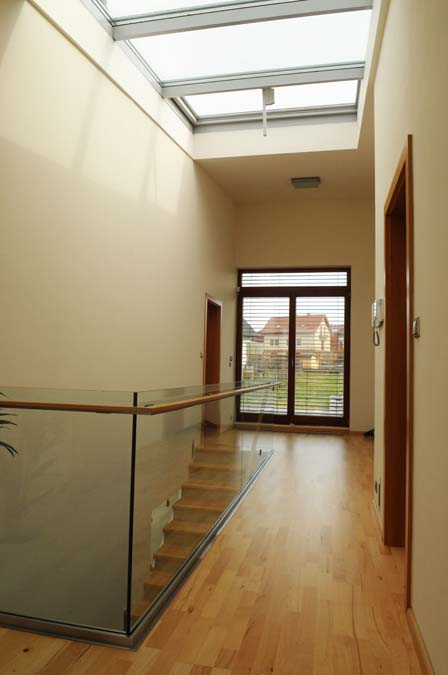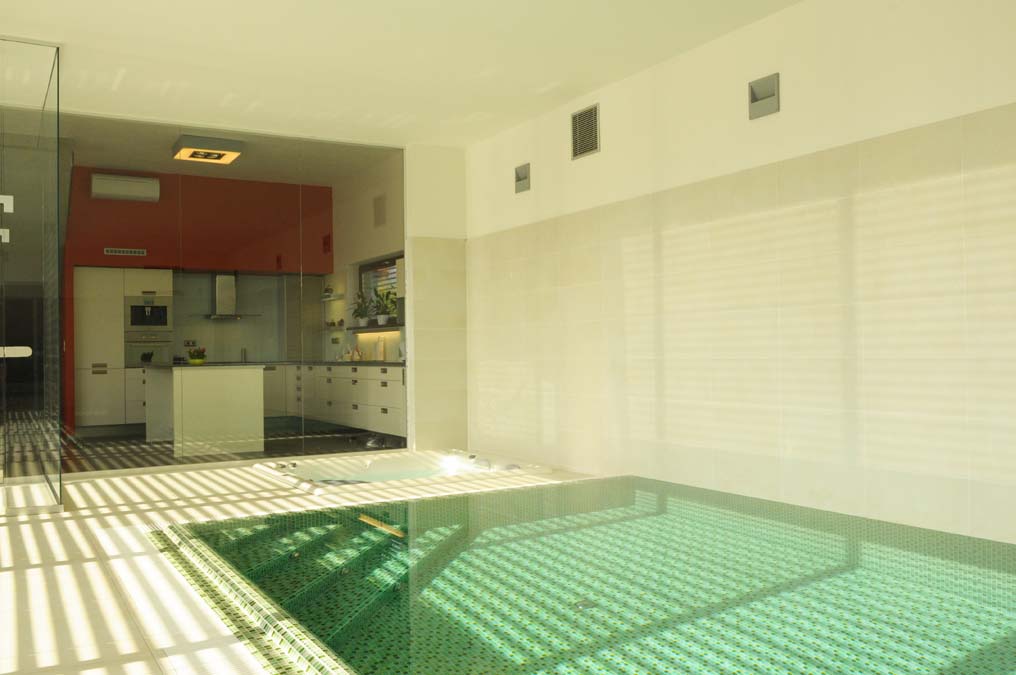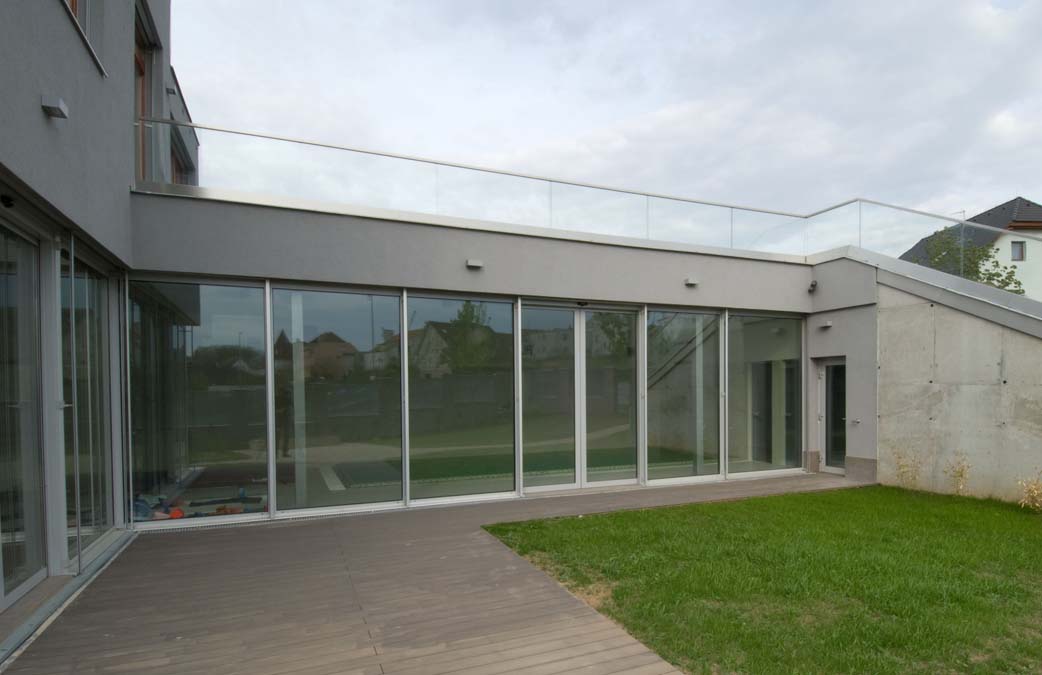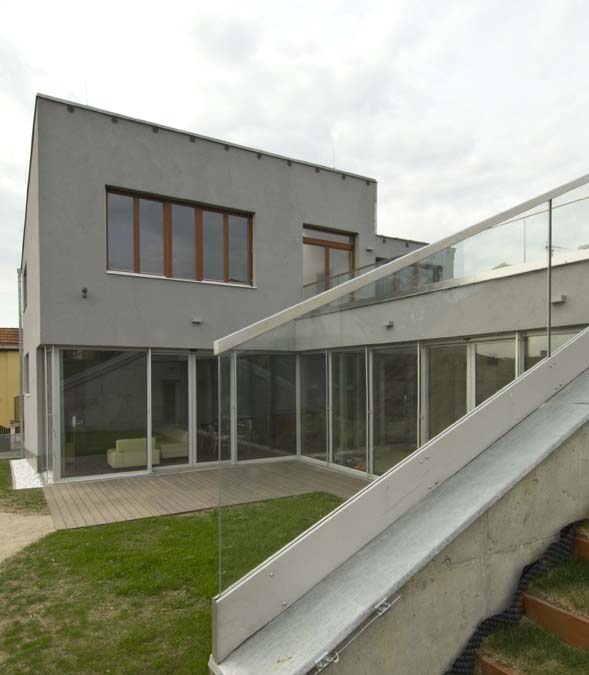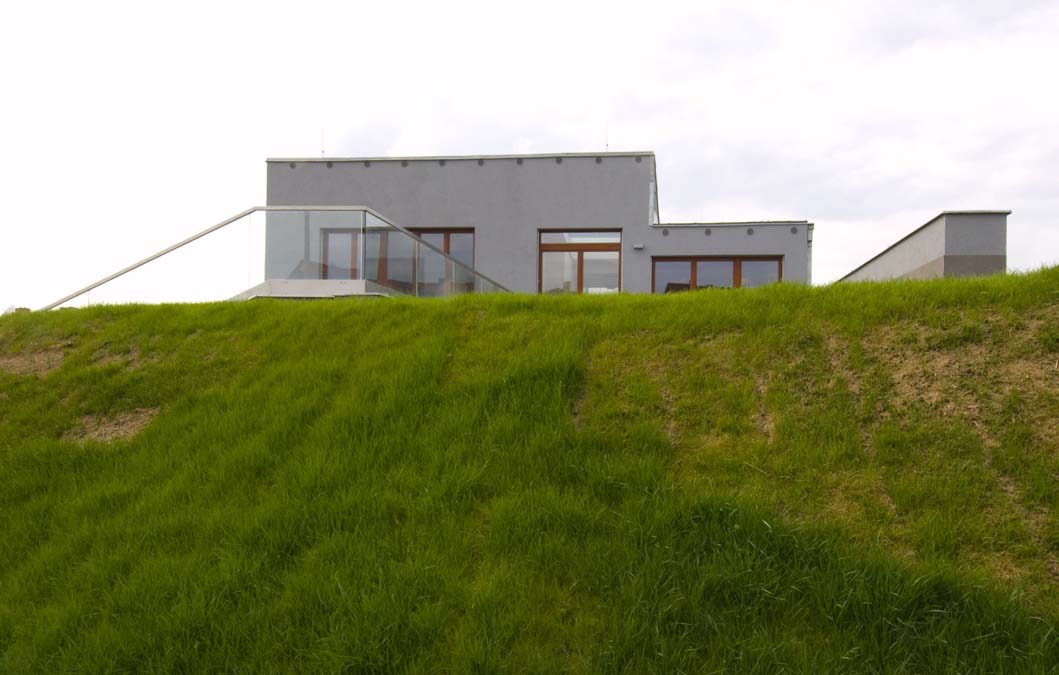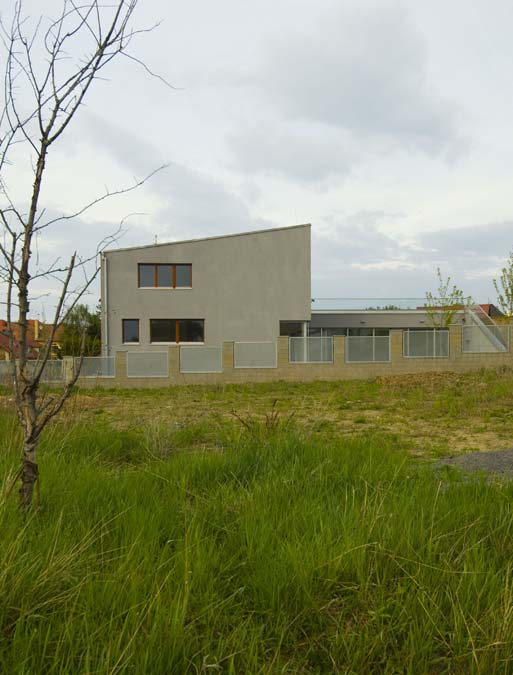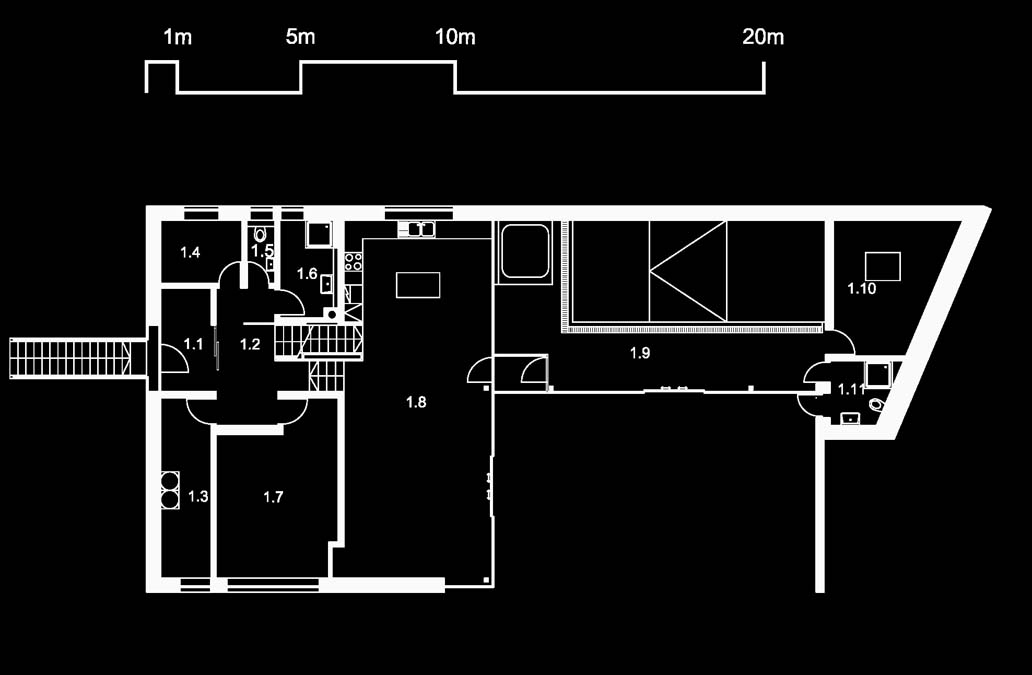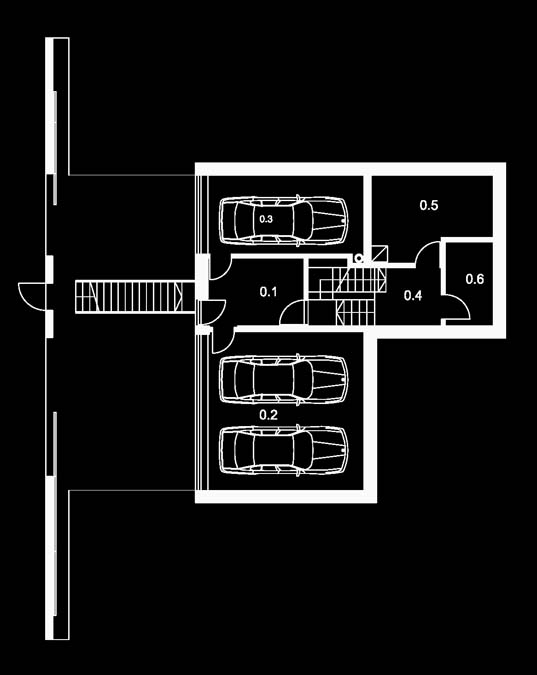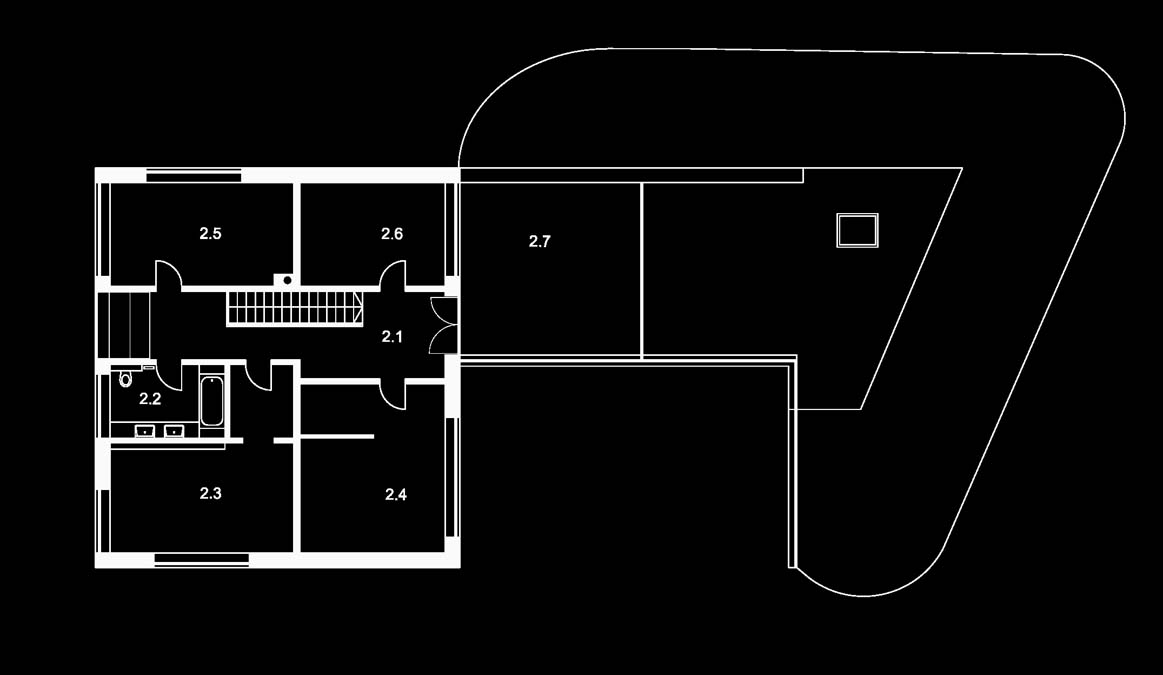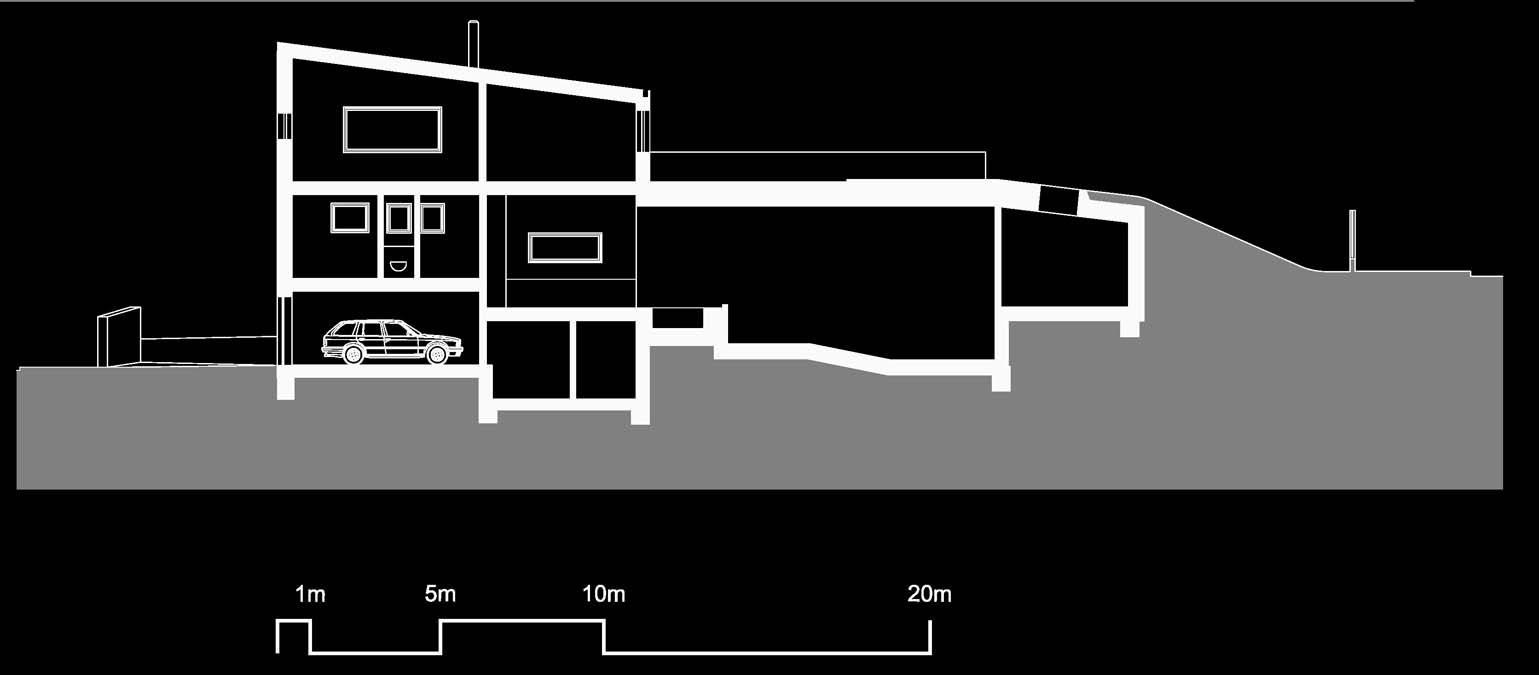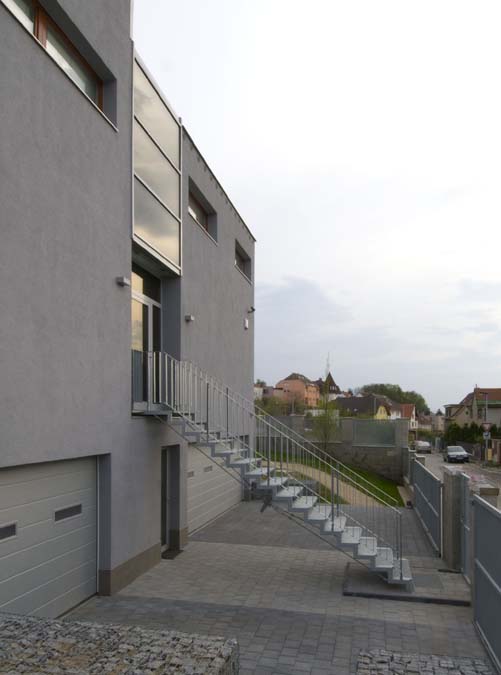 Sedlar Family house
realization
Description of building
Family house is placed on an open land between the streets K Velke Ohrade and Pridolska. Land slopes to the north. Steep terrain is used for the garage entrance from the north, and entrance to the living room from the south. The main facade to the street is adorned with the outside staircase leading to the living areas. Open space living room with open kitchen looks towards the swimming pool - is visually connected through glass partition.
Corpus of the house is covered with titanzinc roofing, which is divided, and with a reverse slope. Continuous skylight above the central communication space (hallway, stairs) features top light. Above the pool is the walkway terrace, the southern half is grassy and merges smoothly into rising terrain, so the gym is already under the cover of insulating layer of soil and grass. Final grassy berm finish is visible from the street Pridolska as main design feature, there is hidden private grassy atrium with a deck accessible from both living rooms and the pool.
Environmental house design
Living spaces of the house are situated towards southeast, using passive solar heating. The house is conceived as passive, with heat recovery (heat pumps), with minimal heating mechanical needs. Project is submitted in the "Green Savings Programme" of Czech government.
Masonry bearing walls are made of brick blocks Porotherm thickness 240 mm. Some interior walls are made of architectural concrete. Ceiling structures are concrete, pitched titanzinc roof, wooden beams. Facades are insulated by a 200 mm polystyrene Baumit Open Plus system with reinforced plaster/render. South and west glass walls and windows are protected by outdoor blinds with hidden box for climate control. Rain water is drained into the storm water tanks with a capacity of 5 m3, can be used for irrigation.
House layout design
In the basement, accessible from the street are 2 garages (3 cars), vestibule, boiler HVAC room and swimming pool facilities. The ground floor has a living room with kitchenette, bedroom, bathroom, toilet, - powder room in the vestibule and hallway with a staircase. In the side wing is located a swimming pool with jacuzzi with the access to the garden and the deck. Upstairs are 4 bedrooms, bathroom, top lit hallway and terrace above the swimming pool.
Interior and finishes design
In living rooms is oak flooring in combination with colored plaster render and glazed walls. Kitchen in open space with cooking island is directly communicating through fully glazed walls with swimming pool room in green mosaic. Concrete staircase with glazed balustrades with stainless steel detailing is leading to four bedrooms. Private area on the first floor has beach wood flooring and architectural concrete.