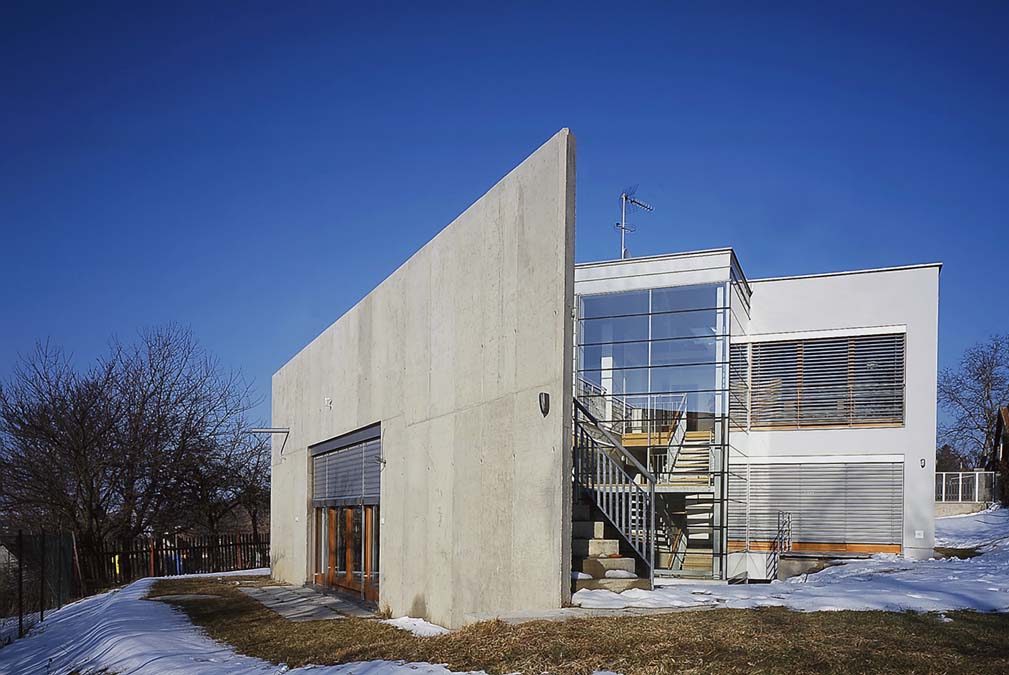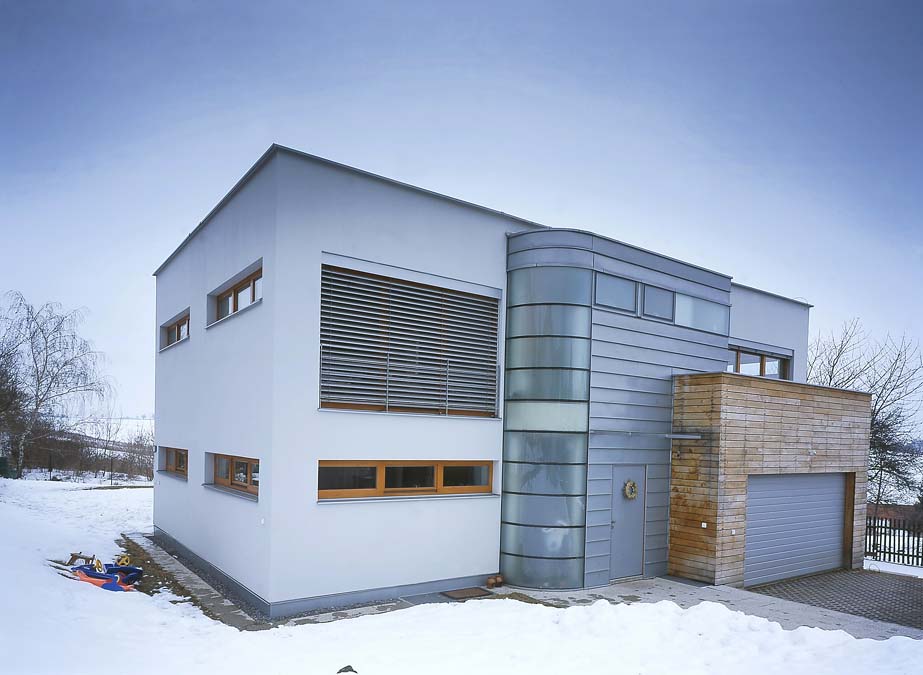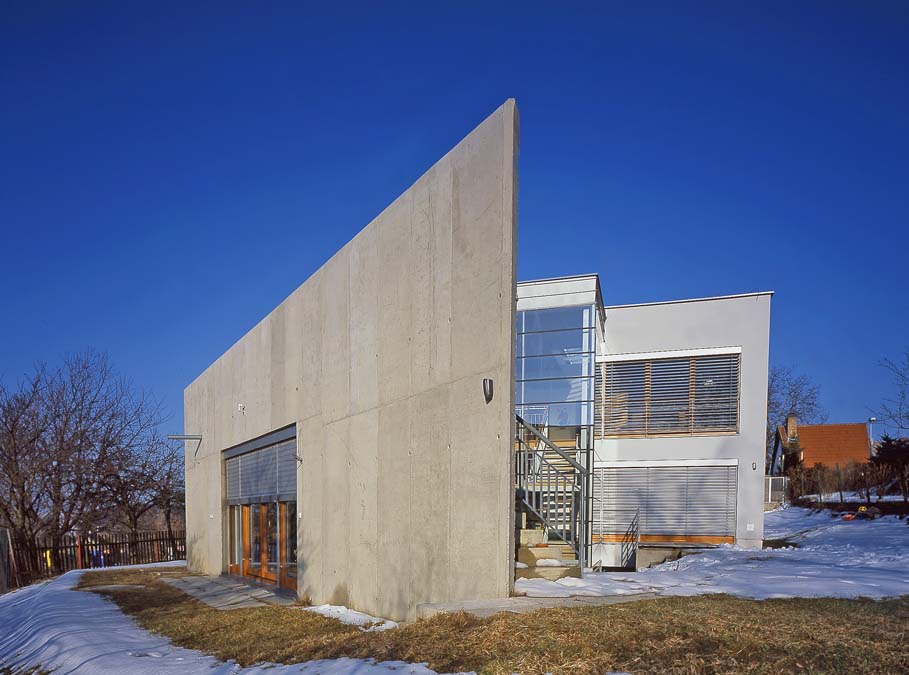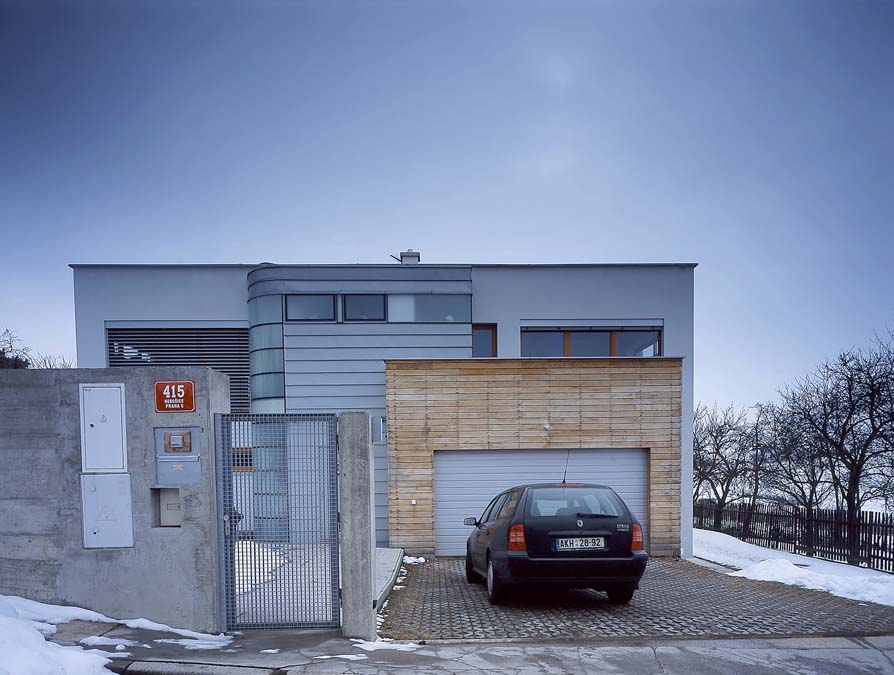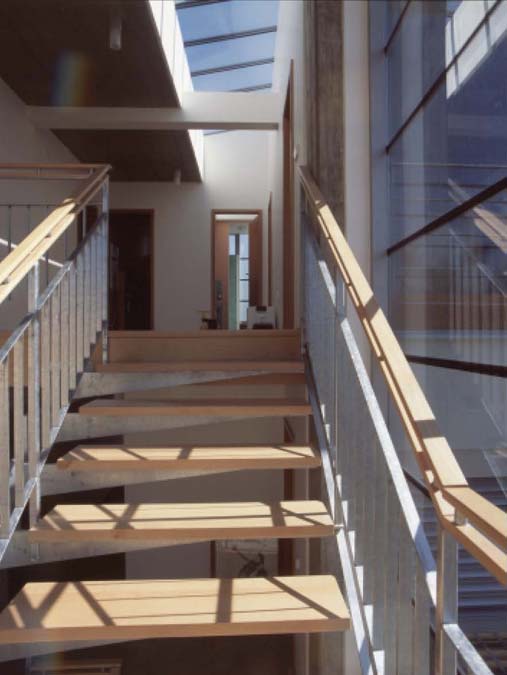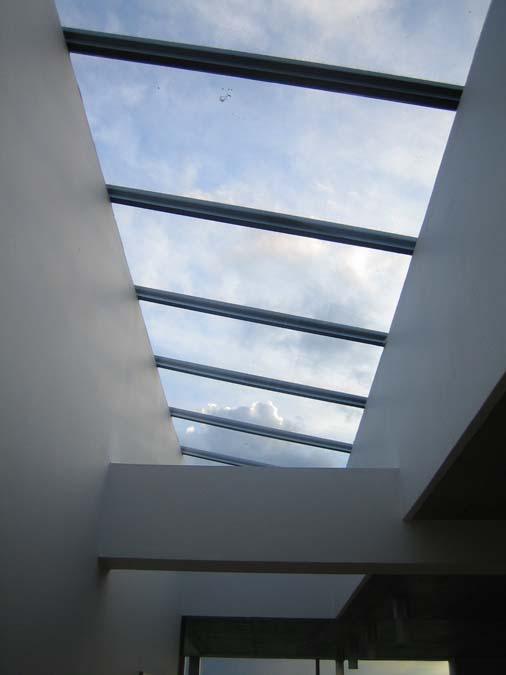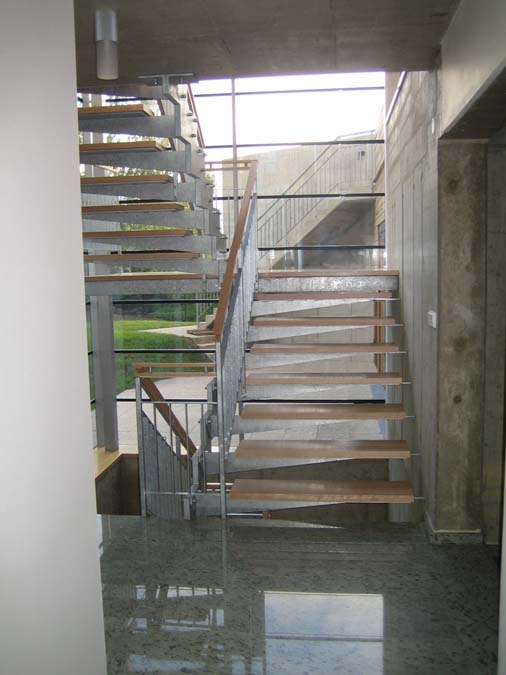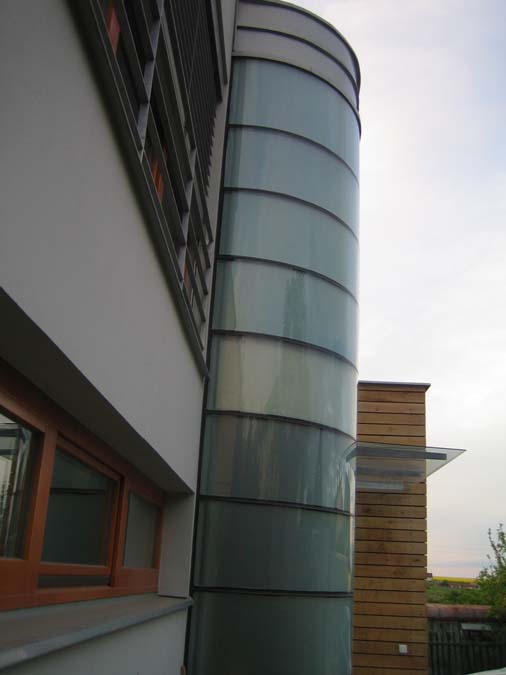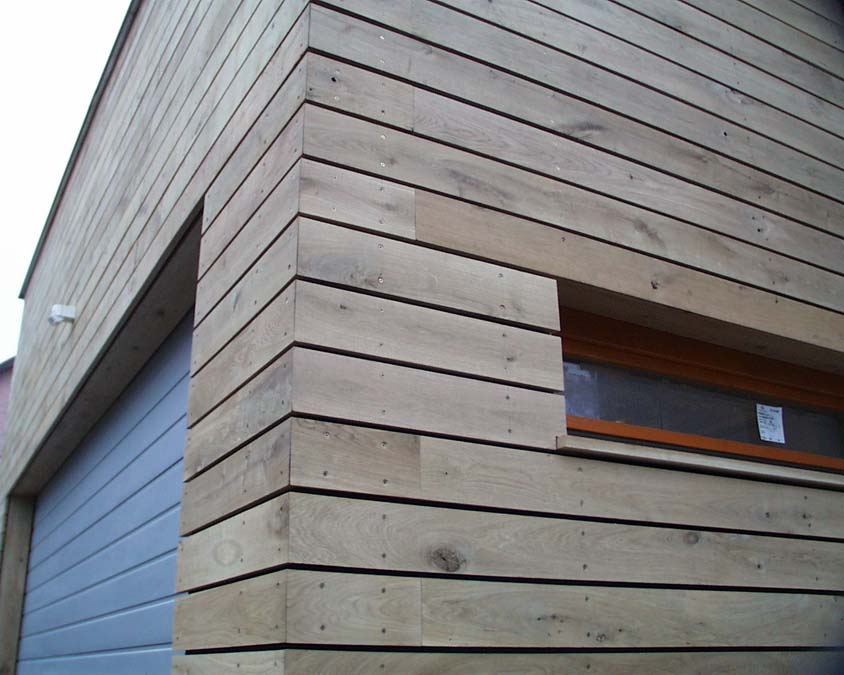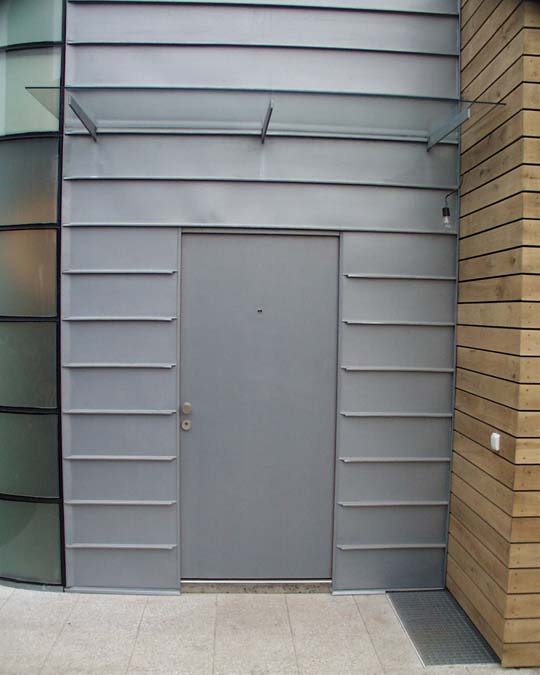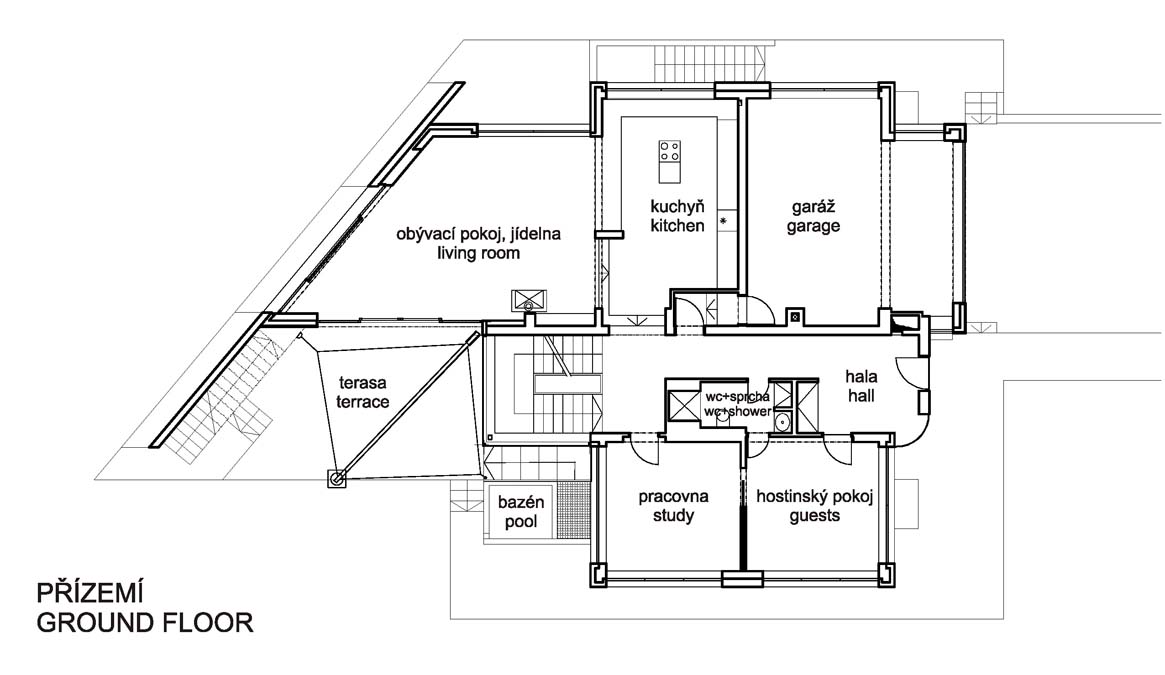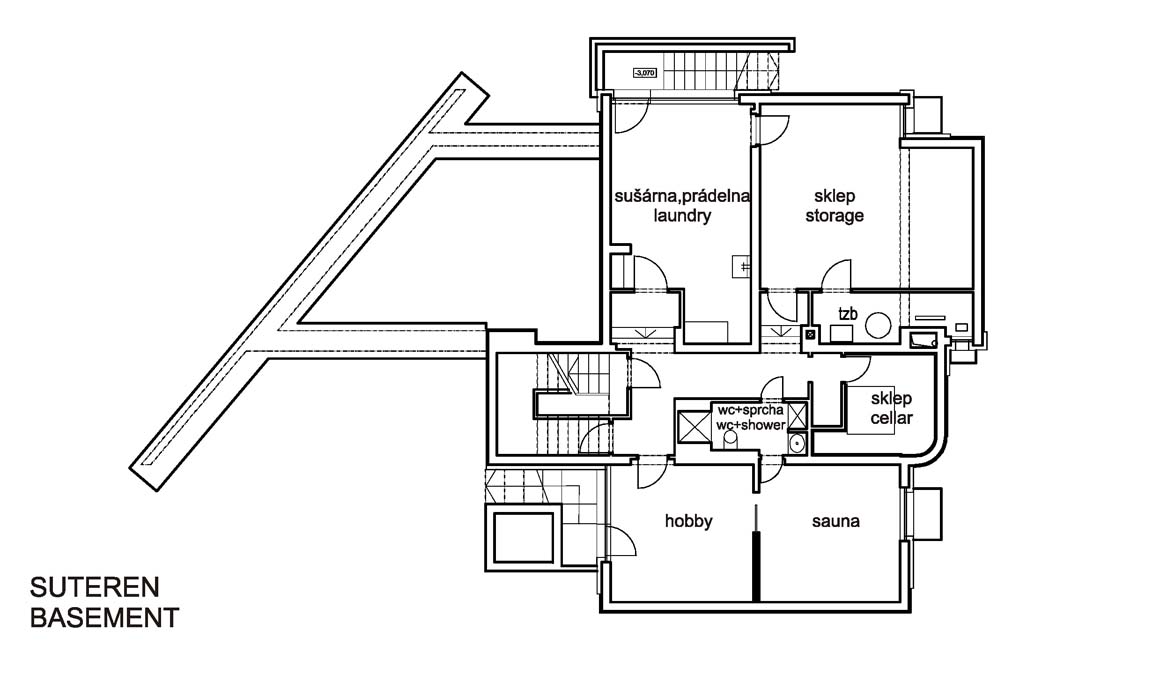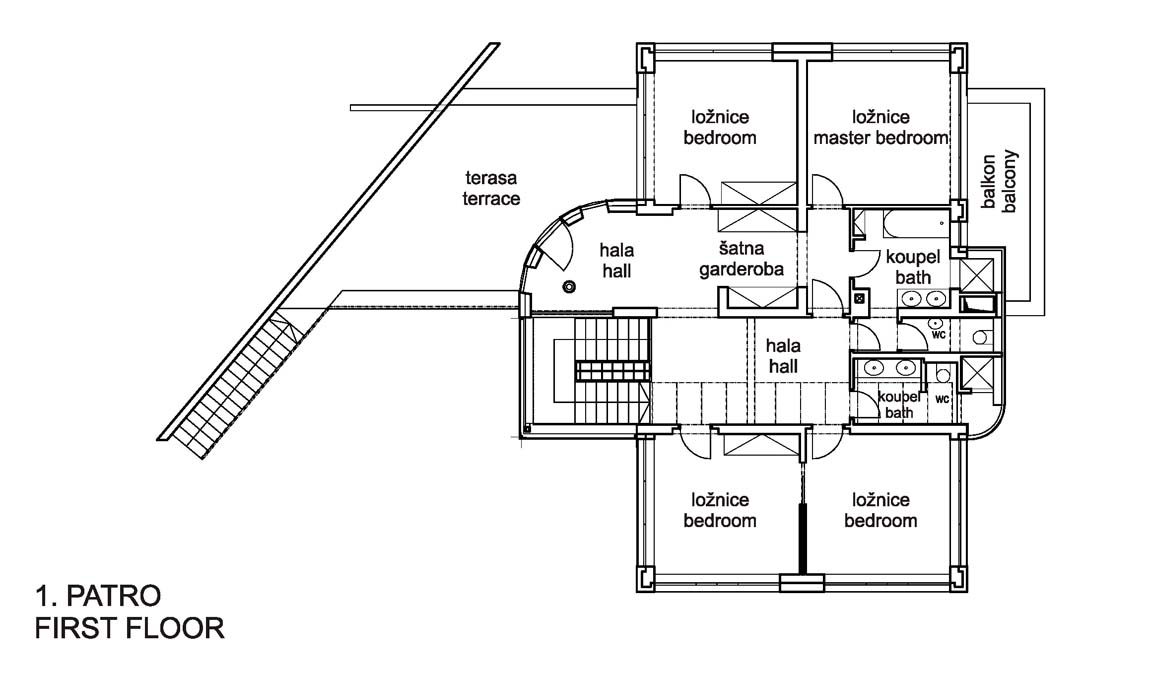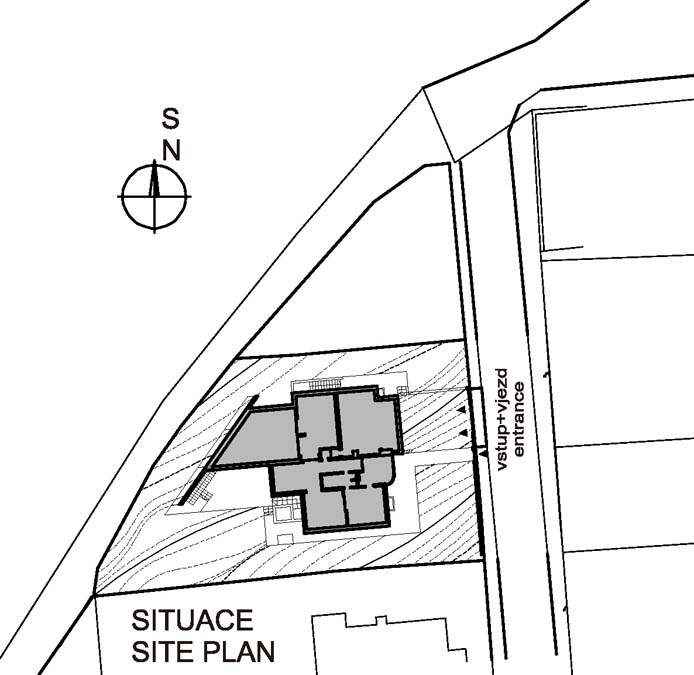 Family House Rivola
realization
Architectural concept, functions, programme
Main ideas of the project in forming architectural space:
1. To utilize sloped site – the layout of rooms is split into several different levels.
2. To split the massing info interacting play of three different masses, which are different in shape, material and function.
3. To fulfil the design for family of 5 – parents with 3 growing-up daughters, guests facility.
- The basic mass is two storey cube, containing rooms with living functions. Material is smooth stucco render.
- Into this mass on the principle of cross is inserted slightly lower mass. On both sides of this mass we can find rounded edges, containing communications
- entry hall and glazed stairwell opposite, main function is circulation within the house, with main entry in the east. Material is shaped bands of titan zinc in combination with large glazed surfaces.
- One storey mass of the living room with terrace above, and the counterpart garage with balcony on top forms third element in play. The material is wood – oak planks.
All three storeys are interconnected by stairwell space and it becomes the central circulation and orientation space of the whole layout. This main communication path of stairwell leading to hallway to bedrooms is lit with skylight in the roof, culminating the path of light into the space.
In the basement the staircase is terminating in hobby rooms and sauna, it is possible to reach from there exterior pool with cold water.
Materials, construction system
Exterior wall construction principle is structural reinforced concrete wall (20 cm) with application of insulation (10 cm) on the cold side (outside).
On this insulation layer is for every of three interconnecting masses applied layer in different material for each of them – in combination with glazed surfaces.
Colour scheme
- Pale colour of stucco render in combination with light grey of titan zinc, natural cast concrete in combination with oak wood horizontal planks.
- In the interior – cast concrete bearing walls are exposed, only treated. Flooring In the living areas are cherry wood, entrance circulation path is light green limeston
Area: 200 m2
Number of floors: 3
Construction design: Concrete bearing structure (20 cm), application of insulation on the cold side outside (10 cm), insulated flat roof