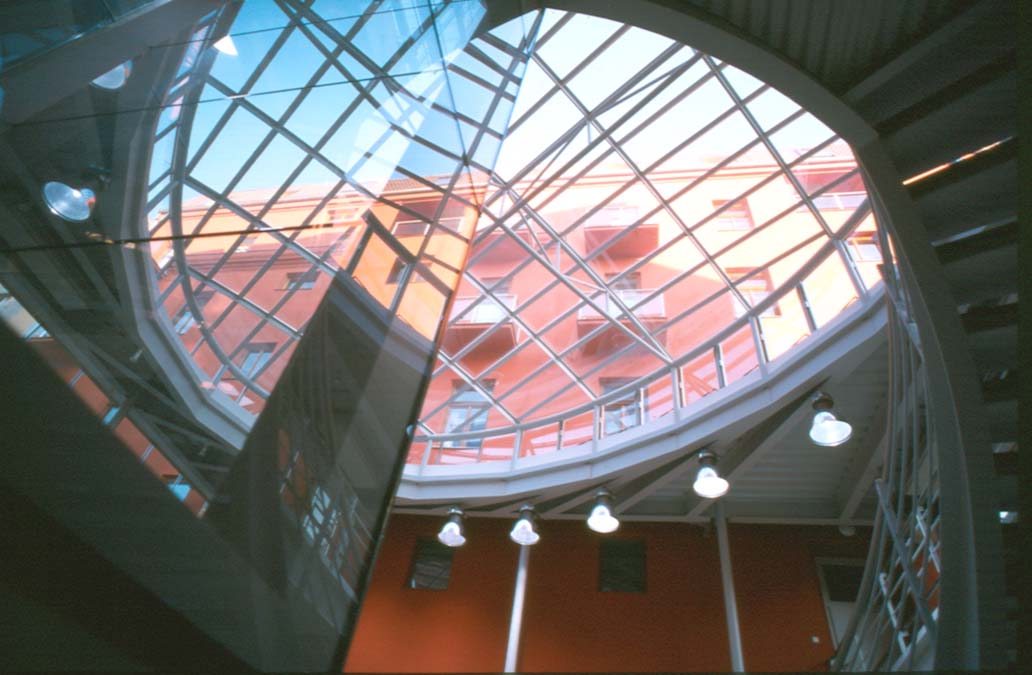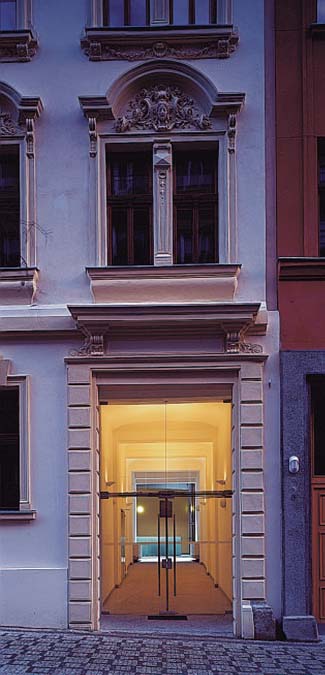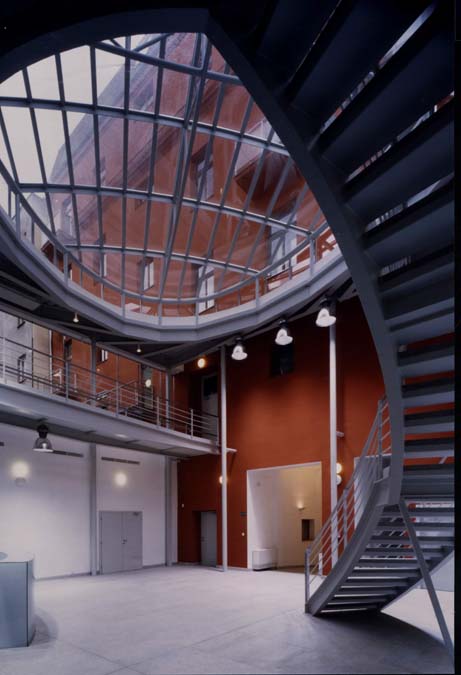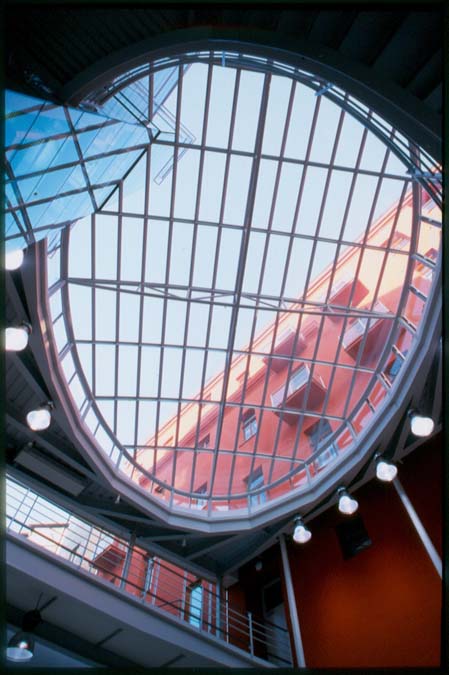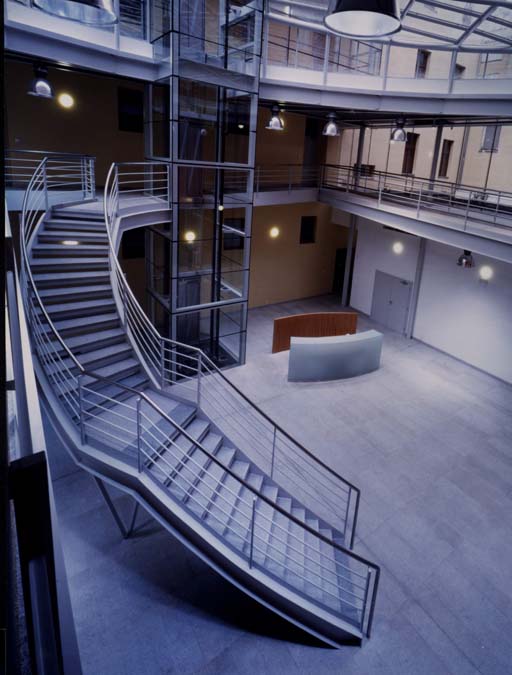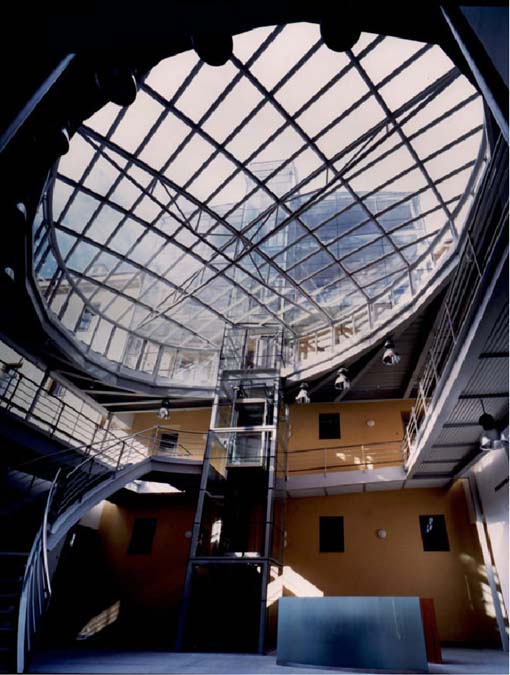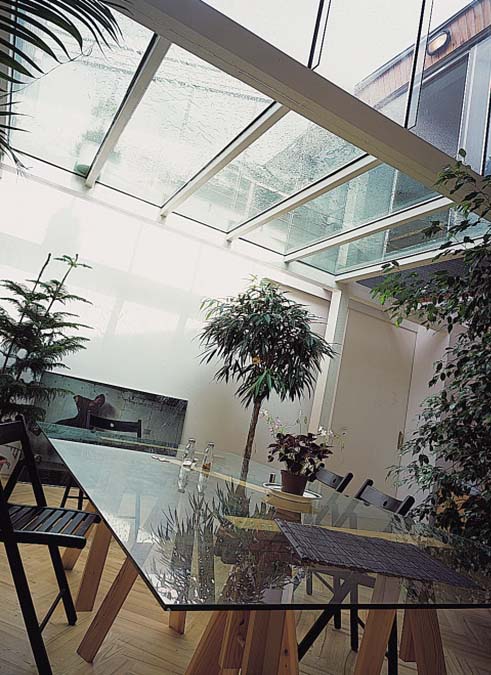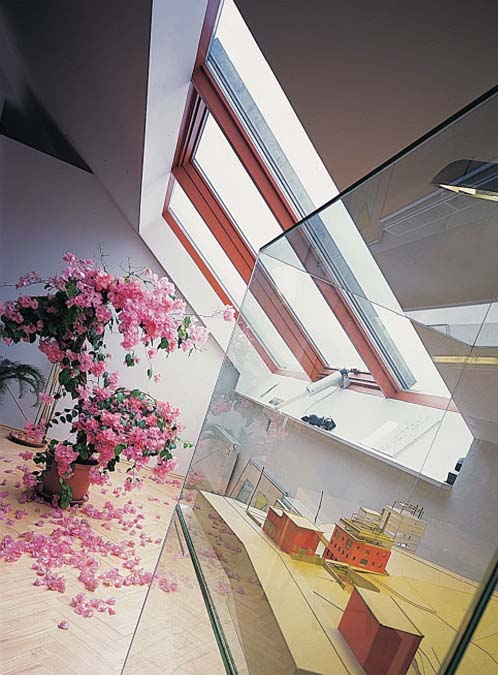 Záhřebská 23/25
realisation
reconstruction and addition of residential building in historical context of Vinohrady: residential and office block
Architectural Awards:
- Prize AIA Continental Europe 2000 International Design Award
- Honorable Mention in the Category of Reconstruction Grand Prix 2000 of Czech Architecture Award
- Publication: THE FAMOUS BUILDINGS OF PRAGUE 2, p. 263-265 "Reconstruction of buildings Zahrebska Street 23 and 25.
Architectural and urban concept conditions
Zahrebska Street is located in the heart of Vinohrady, an established business and residential district in the South East area of Central Prague. In recent years many buildings in the area have been refurbished which, together with a variety of new build projects, are providing high quality offices, apartments and commercial and retail space appropriate for the developing local and international communities. The area, ten minutes walk from Wenceslas Square, is served by comprehensive transport facilities with convenient tram and metro stations that are well placed and integrated into the city´s transport network.
Building design
The development comprises of four buildings, two fronting the street and two behind, originally separated by courtyard. The accommodation is arranged with the office space in the lower ground and ground floors of the front buildings and also in the entirety of the buildings, a filling structure – atrium space with oval skylight has been built which contains a reception area, a glass panoramic elevator and a general circulation space.
Apartments design
Above the office floors in the front buildings are twelve two-bed apartments and two three-bed penthouses. These have access from entrances off the street and though they have a fully independent circulation system to the offices they add to the positive mixed-use flavor of the development.
Offices design
The offices have been laid out in such a way that space can let in unit sizes from 150 m2 to 2800 m2 as a single occupier for the entire development. The flexibility of the layout allows for various permutations and all equally accessible and functional. Even the smaller units are self contained with WC´s and kitchen facilities. Throughout the development high quality materials and specifications have been used which, combined with bold modern design, sensitively inserted into the form of the existing buildings result in a development with real presence and identity. There is parking space for 30 cars in the lower ground floor with direct elevator access to the reception and office floors.
Office specification:
- air conditioning
- lighting to EU standards
- 8 person passenger elevator
- 3 compartment trucking around perimeter with additional floor boxes in centre of rooms